Hemp — High-Fiber Food Chart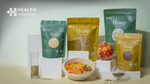 Discover the numerous health benefits of hemp protein in this comprehensive guide. Packed with complete amino acids, fiber, and essential nutrients, hemp protein aids in muscle building, supports heart health, promotes digestion, and offers plant-based nutrition. Learn about its usage, safety, and sustainability. Elevate your health with this sustainable and versatile plant-based protein source.
---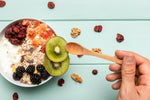 Fiber is one of the key parts of the diet that is being followed by day-to-day life. Meanwhile taking the exact amount of fiber in a day brings many health benefits whereas, if an excessive amount of fiber can be consumed in a day, then digestive problems can occur. High fiber foods generate a healthy weight loss diet and so, indulging the regular intake of fiber offers amazing results. Amount of fiber recommended for a day – Fiber is included in the carbohydrate component of plant-based foods which flows through the intestine because it is not digested or absorbed. The...