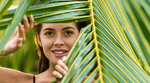 Sure, summer is the season to sit back, relax, and just enjoy being outside, not shivering with your loved ones. At the same time, it is also important not to slack on your skin care. Summer creates havoc when it comes to taking care of your skin. The harsh rays of the sun make it more difficult to keep your skin soft, protected and moisturized. If you're not careful, the summer can be devastating to the overall health of your skin.
So, as you move from winter to summer, you should remember that your skin care routine must change. It is important to focus on sunscreens and heat protection, in addition to maintaining your regular skincare routine. Here are a few tips you can do to keep your skin moisturized this summer.
1. Adequate Hydration:
During summers, you often experience unquenchable thirst; this thirst not only aids your body but also your skin needs to survive summer. Nothing works better than drinking plenty of water to keep your body hydrated inside out. Water not only helps you feel fresh, but it also prevents dehydration and will help wash out a lot of toxins from your skin.
Water is required for your body to fight against detoxification of the skin and will protect you from several skin issues. So, by drinking 10-12 glasses of water daily, you give your skin defence against the sun.  In addition to drinking water profusely, you should also include as many glasses of fresh fruit juices that will keep your skin moisturized and your body energized to survive the summer.
2. Exfoliator:
While it's important to exfoliate any time of the year, your skin will certainly need it over the summer, to remain luscious and hydrated. In the summer season, you should exfoliate to remove dead skin cells and improve the blood circulation in your skin. During summer, at times the T-zone of your face might look dry and dull more than usual, exfoliate all the dead cells using a walnut face scrub to keep your T-zone hydrated and fresh. Exfoliating face scrubs made from Walnut and Hemp are available on Health Horizons. Gently rub this scrub in circular movements on your nose, chin and forehead for 3 minutes and then rinse off. Repeat this procedure 2 to 3 times a week to avoid dullness and dehydration of your skin.
3. Moisturizer:
After cleansing, use a moisturizer formulated for your dry skin. It is necessary to moisturise your skin before you step out in the searing sun. Using a lighter moisturiser and applying it multiple times a day, during summer will keep your skin hydrated and prevent it from becoming dry and flaky.
4. Healthy Diet:
It is not just liquids that help you stay hydrated; your food habits also nourish your skin during summer. Oral intake of Vitamin C and Vitamin A in your diet can limit the potential damage to your skin during summer. Eat anti-oxidant rich berries, fruits, and leafy vegetables in summer, so that your skin remains moisturized irrespective of the climate.
5. Using Shea Butter:
Shea Butter has a rich source of vitamin A, which help to ameliorate dry skin in summer. Produced from the nuts found inside the fruit of the Shea tree, it's a totally natural moisturizer and acts as a barrier from the harmful effects of the summer. Shea buttercreams and soaps are a must for your skin in summer. Get all-natural handmade Shea butter soap from Health Horizons.
This summer season hydrate your body, as well as your skin. Well-Hydrated skin looks vibrant and leaves you feeling energized, too. Use the tips above to keep your skin hydrated and enjoy this summer season without any hesitancies.