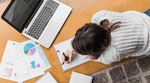 Being a mom, skin care is not something that is always on top of your mind, and you cannot blame yourself for that. With the responsibility of your house and your work, you hardly get time for yourself. But, like everything else in your life, your skin too needs your attention. Here we outline some quick and simple skin care tips for you to take care of your skin in your little available time.
1. Choose the Perfect Soap:
We moms only get minimal time to get ourselves ready for any occasion. So instead of blaming the lack of time, we can make complete use of the time, and take care of our skin. Choosing a soap that suits your skin will reduce half of your problems. Soap is one thing you get to use daily for your skin and plays a major role in your skincare. Hence, choose them wisely. Check out the various types of handmade soaps available for all skin types from Health Horizons.
2. Don't Skip on the daily SPF of 30:
Irrespective of your running on wheels lifestyle, you need to find time for your daily dose of SPF. SPF is the sun protection factor in your sunscreen, and it plays a major role in keeping your skin unaffected from the scorching sun daily. Make sure your sunscreen has an SPF of 30 and above to keep your skin fresh even after spending time out on summer days. You can also get your daily share of SPF through your BB creams and other makeup products.
3. Exfoliate:
Do you look in the mirror and feel your skin looks lacklustre? This is due to the build-up of dead skin cells or oils which can be removed by exfoliation. Exfoliating your skin regularly removes build-ups from your skin.
Many skincare routines demand more time, but exfoliation is not one of them. Exfoliation is a simple and good way to bring back the glow of your skin by revealing the new skin underneath. In exfoliation, the scrub you use decides the output. Make sure that the scrub you use is mild, and gentle pressure is enough to exfoliate your skin. For perfect exfoliation buy the organic, Hemp and Walnut scrub from Health Horizons.
4. Moisturising:
Applying moisturizer on busy mornings takes no more than a minute, and its effects can last throughout the day. Take time to apply it after you shower in the morning as it will trap some of the water remaining on your body and add extra moisture to your skin.  It's a simple skincare trick that can help your skin to hold the water content and maintain the youthful glow of your skin. Using Body butter also can keep your skin looking young, prevents breakouts, and keeps your skin from getting too dry. Try out the body buttercreams from Health Horizons and keep your skin moisturized.
5. Get Organized:
When you already have a lot of work and less time for yourself, searching for your skin care products, just makes you decide otherwise. So, buying the exact number of products you need and keeping them in a place that's easy to access will make you a pro on skin care.
Dear moms, we hope these simple and easy tips gives you time to take care of your skin. We know you have a plethora of things to take care of, make sure your skin is also one of them.