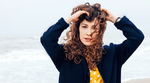 What is Jamaican black castor oil?
Jamaican black castor oil (JBCO) was widely known in Jamaica as an all-purpose healing oil and was used long before it became the buzzy product we know today.  Jamaican Black castor oil undergoes less chemical processing, and JBCO has many benefits, specifically for your skin, hair and health.
Castor beans are rich in Vitamin E that promote healthy skin. So do omega fatty acids, another nutrient abundant in this oil. These naturally-occurring compounds are the difference between Jamaican Black castor oil vs other castor oils, and the reason why Jamaican black castor oil has numerous benefits. Now let's see how Jamaican black castor oil differs from your pure yellow castor oil and how we can to use Jamaican castor oil for hair growth?
Difference between Jamaican black castor oil and Yellow Castor oil?
Both yellow castor oil and Jamaican black castor oil are made from the castor bean, but the difference is in the processing method used by each. Yellow castor oil is made by pressing fresh castor beans, without any heat involved. While Jamaican black castor oil is developed by first roasting the bean. The roasting process is what gives the oil a darker colour, and the longer the beans are roasted, the darker the oil will be.
The way a castor bean is processed can result in variations in the pH value and consistency. The pH level of the two oils varies, with Castor oil being slightly acidic whereas it's Jamaican Black counterpart is more alkaline due to the presence of ashes of the beans.  Regular castor oil is clear in colour. The black oil is just as therapeutic as the regular oil. However, the ash makes Jamaican black castor oil even more therapeutic.
JBCO improves Hair growth: 
Though pure castor oil for hair growth is a common opinion, Jamaican black castor oil helps to promote hair growth; it also is naturally antibacterial and antifungal, so it's great for those who have flaky or itchy scalp conditions. JBCO also keeps your hair soft, moisturized, and strong. The oil also nourishes the scalp and strengthens the hair roots, thereby treating thinning hair.  The omega-9 and omega-6 fatty acids in Jamaican black castor oil improve blood circulation to the scalp, thereby encouraging hair growth. It makes your hair thicker, fuller, and shinier.
Jamaican black castor oil aids thicker eyebrows and eyelashes:
JBCO is not just for the hair on your scalp! It works wonders on your facial hairs, too. It can help fill in bare patches on your eyebrows as well as grow your lashes longer than ever. For eyelashes or eyebrows, dip a mascara wand or cotton swab into JBCO, then use a clean tissue or towel to wipe away the excess. Apply a thin layer across your lashes and/or eyebrows. Repeat daily. It's best to apply JBCO at night before you go to sleep.
Jamaican black castor oil promotes beard growth:
For those with beards, JBCO can help your beard grow thicker and fuller. Apply JBCO to a clean, freshly-washed face. That way, it has plenty of time to work its magic before you rinse it off in the morning. Use lukewarm water to remove all traces of the oil from your skin. For beards, simply apply 6-8 drops of JBCO into your facial hair daily and massage well.
I've already made these castor oil hair treatments a regular part of my weekly routine. You too can start using Jamaican black castor oil in your natural hair routine to enhance your hair growth.