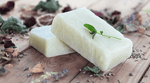 Everyone desires to look attractive and present themselves in the best possible way. In order to do so, women usually use different cosmetics and makeup products. Soap is a basic product that both men and women use to take care of their looks and skin.
Soap is something that we use on our skin during bath daily and our skin's health is often determined by the soap you use. So, the choice of your soap has a direct impact on your skin. But, isn't our decision to buy soap highly influenced? Sometimes, we rely on the packaging, then some manufacturer's claims or some glitzy advertisements. Hence, it is high time that we become aware of what we are introducing our skin too.
Handmade soaps are naturally made soaps that are safer to your skin, compared to commercial soaps. These soaps are made of additives from natural sources.
Now let's see why it is time for you to change to handmade soaps.
Ingredients:
The best reason to use handmade soap is its ingredients. The natural ingredients incorporated in your hand made soaps add a healing touch to your daily skin routine. Homemade soaps ingredients are grown from the earth itself and are rich in anti-oxidants, vitamins, and nutrients that are healthy for your skin.
The commercial soaps you get are just chemical cocktails made of detergents and synthetics. Some of the ingredients in these soaps are often linked to cancer. Often the ingredients used to add fragrance to these commercial soaps also have the tendency to irritate your skin.
Gentle on skin:
Commercial soaps dry your skin out and can be very uncomfortable when used long term, especially for children. The chemicals in these soaps dehydrate your skin and cause itchiness. These soaps also have an allergic reaction in your skin.
Handmade soap, on the other hand, tends to be much gentler on the skin. It is ideal for those who have sensitive skin and also fantastic for children. Handmade soaps naturally moisturize the skin, keeping your skin soft.
Environmental friendly:
Handmade soaps are far more biodegradable than their antibacterial counterparts, and they do not contain synthetic chemicals. They are also considered environmentally friendly as no pesticides and chemicals are used in its creation.
You have an array of personal cleansers to choose from, that has a negative impact on the environment. All commercial soaps are made of disturbing synthetic and chemicals detergents that are non-biodegradable due to their branched hydrocarbon chains.
Safer to use, Minimal to No side effects:
The most alluring quality of the handmade soap is their harmless effect on your skin. The handmade soaps improve your skin condition. It relieves from itchiness, dryness, and skin conditions like eczema, and acne.
The chemicals soap removes natural skin oil, which protects and lubricates the skin. These soaps also might lead to breakouts or dry skin. Chemically infused soaps are like slow poisons what we are giving to our skin. These types of soaps will not affect you in a day or month but it will have its effect after years of usage.
Glycerine content:
Glycerine is a precious humectant that softens and maintains water balance by attracting moisture to your skin. Glycerine is a compulsory ingredient in soap, and in hand made soaps glycerine is created during the making process. This basically settles glycerine in between the soap molecules and it attracts moisture and draws it deep into your skin to keep it hydrated. The low pH due to glycerine makes sure your skin remains fresh throughout.
But, mostly in commercial soaps, the glycerine is completely extracted and is added in other products gels and lotions. This makes your skin dry and flaky over a course of time. So, the customers are forced to buy soap for cleansing and another product for moisturizing.
Now you must be sure that handmade soap gives maximum benefits for your skin. Where do you buy these natural handmade soaps?
Health Horizons is an online product store that brings to you handmade soaps from hemp seed oil. Hemp seed oil has various benefits that aid your skin and Health Horizons gives you a variety of handmade soaps to choose from like All Natural Hemp Soap, Hemp and Honey Handmade soap, Hemp and Rose soap, etc.